Turn Inefficiencies Into Opportunity
Harnessing our mastery of the Microsoft ecosystem, we'll automate and innovate your data and processes to create something remarkable.

Dynamics 365
Create, deploy, and manage applications across multiple clouds, anywhere in the world.

Power Platform
Accelerate innovation and reduce costs as you analyse data and automate processes.

Azure
Create, deploy, and manage applications across multiple clouds, anywhere in the world.
Discover the transformative power of the Microsoft ecosystem
With teams of industry experts, we have extensive expertise in delivering powerful solutions that boost profits, enhance operational efficiency, while significantly reducing costs for our clients.
Powerful solutions, remarkable results
Once our solutions are up and running, our clients see real results, fast! Whether it's a substantial decrease in costs, a notable boost in employee morale, or the complete removal of tedious tasks, our custom solutions deliver countless advantages to our clients.

340%
Our clients increased their efficiency by as much as 340%

84%
Reduce delinquency rates by up to 84% with our product, 365 Collect

115%
Our clients increased their customers' self-serve rates by up to 115%
What our clients say

"The team at 365 Mechanix spearheaded by an industry leader in Bruce Sithole has been an absolute rock for Unloan. Apart from their technical proficiency to both leverage native Dynamics functionality and customise, the team is personable, understanding and able to act with urgency where required."
Nadeesh Perera, CCO

"365 Mechanix and 365 Collect have been an outstanding success for Flexicommercial. The software was delivered on budget and on time, and has helped us achieve collections results well above our expectations. Our collections, credit and risk, and IT teams love the software for its ease of use and effectiveness."
Brad Rudduck, GM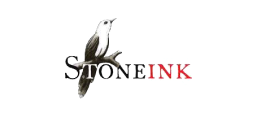 "The introduction of 365 Collect strengthens our goal of putting our customers at the heart of everything we do. The amazing team at 365 Mechanix provide us with constant support. I truly believe this technology & the team behind it will play a huge part towards our success in securing the financial well-being of everyday Australians."
Ash Delalchi, CEO
Why choose us?
We're a technology partner with a proven track record of delivering success
We're a company bursting with agility. The way we work empowers us to stay ahead of the curve and embrace change with ease

Our team is full of expertise across the Microsoft stack and throughout the financial industry
We love to help our clients grow and reach their full potential
We'd love to hear from you: