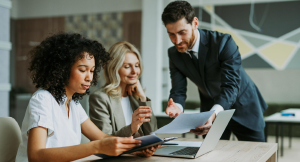 365 Mechanix Powers AFIA's Digital Transformation with Dynamics 365
365 Mechanix, a leading IT solutions consultancy specializing in Microsoft Dynamics 365 CRM and Power Platform, played a pivotal role in transforming the Australian Finance Industry Association's (AFIA) member engagement and communication strategies.
AFIA, representing over 100 providers of finance services in Australia, faced challenges in managing member contacts and insights. Their reliance on traditional methods like spreadsheets led to gaps in their engagement activities. Mel Carpenter, Executive Director of Membership Services at AFIA, highlighted the absence of a "single source of truth" regarding their engagement with members.
Identifying the need for a modern marketing platform, AFIA turned to 365 Mechanix for their expertise. With their industry knowledge, technical prowess, and a compassionate approach, 365 Mechanix implemented Dynamics 365 Marketing in just three months. This platform became AFIA's central repository for member information, ensuring data accuracy and governance.
Post-implementation, AFIA could send tailored email newsletters to its members, enhancing their communication cadence. Carpenter emphasized the platform's efficiency, noting that their thrice-weekly communications wouldn't have been possible without it. Dynamics 365 also facilitated ad hoc communications, allowing AFIA to respond swiftly to urgent requests.
The integration of Dynamics 365 with Office 365, another testament to 365 Mechanix's holistic approach, ensured AFIA's team remained connected and effective during the pandemic. Furthermore, the event management capability in Dynamics 365 enabled AFIA to seamlessly transition from physical to virtual events, providing valuable insights into member engagement.
365 Mechanix's commitment to delivering innovative solutions is evident in the testimonials from various industries. Their unique blend of professionalism, experience, and commitment ensures that projects are delivered timely with high customer satisfaction.
With the foundational digital marketing strategies in place, AFIA looks forward to enhancing its offerings to members. Their collaboration with 365 Mechanix has undoubtedly set them on a path to foster innovation, promote financial services, and improve member engagement in Australia's financial system.
You can find out more about our work with AFIA and Microsoft here