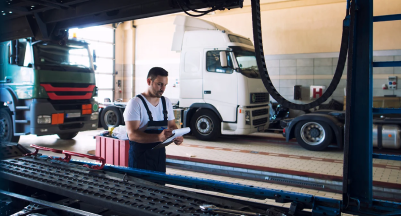 Flexicommercial reports strong credit performance with 365 Collect
Flexicommercial are a division of Hummgroup that focus on delivering tailored, flexible and cash-flow efficient ways for businesses to access the latest technology and equipment they need. Flexicommercial work with small, medium and large businesses, government bodies and educational institutions throughout Australia.
Flexicommercial faced challenges with their debt collection software. It was slow, expensive, it had limited tools, poor auditability, and a lack of automation. Flexi were looking for a new solution that could support their growth, improve their efficiency and bring best practice and automation to their business.
Implementation and Results
After a 3 month implementation period, working alongside 365 Mechanix and our specialist team of certified consultants, Flexi were ready to launch 365 Collect to their client base. Since then they have gone from strength to strength. Outstanding debt has been reduced significantly and case numbers have fallen through the floor!
Take a look at the results:
Strong Credit Performance
– 30+ days past due consistently declined due to improved underwriting, better collections capabilities and improved systems
– Volume growth has been achieved while maintaining credit quality with net loss/ANR of 0.6% remaining flat on pcp
– Lower losses and better recoveries
After this success, Flexicommercial wanted to implement 365 Collect into their New Zealand operation. Here are the results after just 3 weeks:
Impact of collections automation:
– Broker channel case value down by 45% (Case Numbers down by 27%)
– Direct channel case value down by 3% (Case Numbers down by 14%)
Impact of creating a real-time overview of the collections position, visualisation
– Education channel – case value down by 92% and numbers by 97%
– Visualisation and data availability from Collect365 helped identify a simple issue quickly resolved
"365 Mechanix and 365 Collect have been an outstanding success for Flexicommercial. The software was delivered on budget and on time, and has helped us achieve collections results well above our expectations. Our collections, credit and risk, and IT teams love the software for its ease of use and effectiveness."
Brad Rudduck, GM – Flexicommercial
Key Benefits of 365 Collect
Unrivalled Access
The ability for customers to self-serve and correct their accounts was an important feature. It provides a new level of convenience for Flexi's customers.
Automated Communication
The majority of SMS, emails, and letters have been automated. This has allowed for more efficient and effective communication with customers enabling Flexi's employees to focus on the more difficult and less mundane tasks.
Task Automation
Task automation allowed cases to be flagged and reviewed at the right time, with automated notifications for failed payments and broken promises.
Visualised Data
The ability to visualize data for their teams and for management to review data easily are valuable features that have driven efficiencies across the business.
Why Choose 365 Mechanix?
Flexicommercial chose 365 Collect as their debt collection software provider due to a combination of factors. The software's Microsoft architecture provided a reliable and familiar foundation, while its competitive pricing and product as a service offering made it an attractive option from a cost and flexibility perspective.
Additionally, the short implementation timeframe made it easier for the client to integrate the software into their existing processes, while the configurability of the software allowed them to customize it to their unique needs.
You can read more about our work with Flexicommercial here