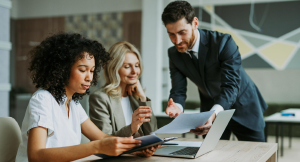 365 Mechanix Powers AFIA's Digital Transformation with Dynamics 365
365 Mechanix, a leading IT solutions consultancy specializing in Microsoft Dynamics 365 CRM and Power Platform, played a pivotal role in transforming the Australian Finance Industry Association's (AFIA) member engagement and communication strategies.
AFIA, representing over 100 providers of finance services in Australia, faced challenges in managing member contacts and insights. Their reliance on traditional methods like spreadsheets led to gaps in their engagement activities. Mel Carpenter, Executive Director of Membership Services at AFIA, highlighted the absence of a "single source of truth" regarding their engagement with members.
Identifying the need for a modern marketing platform, AFIA turned to 365 Mechanix for their expertise. With their industry knowledge, technical prowess, and a compassionate approach, 365 Mechanix implemented Dynamics 365 Marketing in just three months. This platform became AFIA's central repository for member information, ensuring data accuracy and governance.
Post-implementation, AFIA could send tailored email newsletters to its members, enhancing their communication cadence. Carpenter emphasized the platform's efficiency, noting that their thrice-weekly communications wouldn't have been possible without it. Dynamics 365 also facilitated ad hoc communications, allowing AFIA to respond swiftly to urgent requests.
The integration of Dynamics 365 with Office 365, another testament to 365 Mechanix's holistic approach, ensured AFIA's team remained connected and effective during the pandemic. Furthermore, the event management capability in Dynamics 365 enabled AFIA to seamlessly transition from physical to virtual events, providing valuable insights into member engagement.
365 Mechanix's commitment to delivering innovative solutions is evident in the testimonials from various industries. Their unique blend of professionalism, experience, and commitment ensures that projects are delivered timely with high customer satisfaction.
With the foundational digital marketing strategies in place, AFIA looks forward to enhancing its offerings to members. Their collaboration with 365 Mechanix has undoubtedly set them on a path to foster innovation, promote financial services, and improve member engagement in Australia's financial system.
You can find out more about our work with AFIA and Microsoft here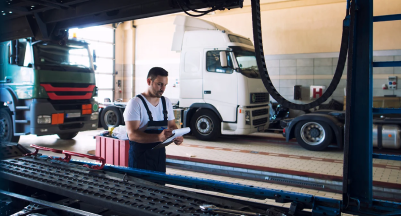 Flexicommercial reports strong credit performance with 365 Collect
Flexicommercial are a division of Hummgroup that focus on delivering tailored, flexible and cash-flow efficient ways for businesses to access the latest technology and equipment they need. Flexicommercial work with small, medium and large businesses, government bodies and educational institutions throughout Australia.
Flexicommercial faced challenges with their debt collection software. It was slow, expensive, it had limited tools, poor auditability, and a lack of automation. Flexi were looking for a new solution that could support their growth, improve their efficiency and bring best practice and automation to their business.
Implementation and Results
After a 3 month implementation period, working alongside 365 Mechanix and our specialist team of certified consultants, Flexi were ready to launch 365 Collect to their client base. Since then they have gone from strength to strength. Outstanding debt has been reduced significantly and case numbers have fallen through the floor!
Take a look at the results:
Strong Credit Performance
– 30+ days past due consistently declined due to improved underwriting, better collections capabilities and improved systems
– Volume growth has been achieved while maintaining credit quality with net loss/ANR of 0.6% remaining flat on pcp
– Lower losses and better recoveries
After this success, Flexicommercial wanted to implement 365 Collect into their New Zealand operation. Here are the results after just 3 weeks:
Impact of collections automation:
– Broker channel case value down by 45% (Case Numbers down by 27%)
– Direct channel case value down by 3% (Case Numbers down by 14%)
Impact of creating a real-time overview of the collections position, visualisation
– Education channel – case value down by 92% and numbers by 97%
– Visualisation and data availability from Collect365 helped identify a simple issue quickly resolved
"365 Mechanix and 365 Collect have been an outstanding success for Flexicommercial. The software was delivered on budget and on time, and has helped us achieve collections results well above our expectations. Our collections, credit and risk, and IT teams love the software for its ease of use and effectiveness."
Brad Rudduck, GM – Flexicommercial
Key Benefits of 365 Collect
Unrivalled Access
The ability for customers to self-serve and correct their accounts was an important feature. It provides a new level of convenience for Flexi's customers.
Automated Communication
The majority of SMS, emails, and letters have been automated. This has allowed for more efficient and effective communication with customers enabling Flexi's employees to focus on the more difficult and less mundane tasks.
Task Automation
Task automation allowed cases to be flagged and reviewed at the right time, with automated notifications for failed payments and broken promises.
Visualised Data
The ability to visualize data for their teams and for management to review data easily are valuable features that have driven efficiencies across the business.
Why Choose 365 Mechanix?
Flexicommercial chose 365 Collect as their debt collection software provider due to a combination of factors. The software's Microsoft architecture provided a reliable and familiar foundation, while its competitive pricing and product as a service offering made it an attractive option from a cost and flexibility perspective.
Additionally, the short implementation timeframe made it easier for the client to integrate the software into their existing processes, while the configurability of the software allowed them to customize it to their unique needs.
You can read more about our work with Flexicommercial here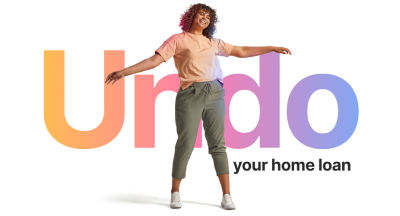 Unloan Innovations Achieve Remarkable Success
In the dynamic world of financial services, Unloan, a pioneering division of Commbank, is revolutionising the home loan experience in Australia. Through their innovative partnership with 365 Mechanix, Unloan has achieved remarkable success, enabling them to secure the prestigious Mozo Experts Choice Award for Best New Home Loan. In this post, we'll delve into the journey of Unloan, highlighting their accomplishments, industry impact, and the exceptional solutions that have set them apart.
A Tech-First Partnership
Unloan's commitment to reimagining home loans and streamlining the lending process brought them together with 365 Mechanix even before their market launch. With a shared passion for leveraging technology and minimising manual intervention, Unloan challenged themselves and 365 Mechanix to deliver the fastest "time to yes" in the Australian market for home loans. Considering that the industry average for this process is around three weeks, Unloan's ambitious goal required a game-changing approach.
365 Mechanix has played a pivotal role in Unloan's success by providing a range of Microsoft-based services tailored to their specific business requirements. Their expertise and adaptability have helped Unloan automate processes and reduce manual intervention in the home loan origination process. By leveraging the Dynamics product suite, which includes Sales, Marketing, and Omnichannel capabilities, Unloan has been able to streamline their operations. Manual tasks that would usually hold up a traditional loan progression such as data entry, requests for additional information and a variety of communications channels have been automated. Thanks to 365 Mechanix's solutions, Unloan can now deliver credit decisions within an impressive seven days, significantly faster than the industry average.
Outpacing the Market
Through their collaboration with 365 Mechanix, Unloan has developed a home loan process that surpasses competitors in terms of speed and efficiency. By utilising cutting-edge technology and harnessing the power of automation, Unloan has become the unrivalled leader among digital home lenders in Australia. Since their launch in May 2022, Unloan has achieved extraordinary growth, settling over $2 billion in loans within less than a year, solidifying their position as a major player in the market.
One of the key advantages of partnering with 365 Mechanix is the ongoing support it provides to Unloan and the unrivalled access to new features released by Microsoft. By tapping into the expertise and resources of 365 Mechanix, Unloan can continuously enhance their product and service offerings with cutting-edge technology before many of its competitors. This invaluable support ensures that Unloan remains at the forefront of innovation, delivering a superior home loan experience to their customers.
Award-Winning Innovation
The collaborative efforts of Unloan and 365 Mechanix have not gone unnoticed. Unloan's groundbreaking approach to home loans has earned them the prestigious Mozo Experts Choice Award. This recognition serves as a testament to the quality of Unloan's product offerings and the effectiveness of their partnership with 365 Mechanix. Winning such an esteemed award bolsters Unloan's reputation in the market and positions them to attract an even larger customer base.
The Impact of the Partnership
Nadeesh Perera, Chief Customer Officer at Unloan, emphasises the instrumental role played by 365 Mechanix: "The team at 365 Mechanix, spearheaded by industry leader Bruce Sithole, has been an absolute rock for Unloan. Apart from their technical proficiency to leverage native Dynamics functionality and customise, the team is personable, understanding, and able to act with urgency where required." This testimonial highlights the exceptional support and expertise provided by 365 Mechanix throughout the partnership.
Unloan and 365 Mechanix have forged a powerful partnership, revolutionising the home loan experience in Australia. Through their collaboration, Unloan has emerged as a market leader, delivering an efficient and customer-centric approach to home loans. The Mozo Experts Choice Award serves as validation for their innovative solutions, reaffirming Unloan's commitment to excellence. With continued support from 365 Mechanix, Unloan is poised to further enhance their reputation and attract even more customers as they continue to grow throughout the industry and beyond.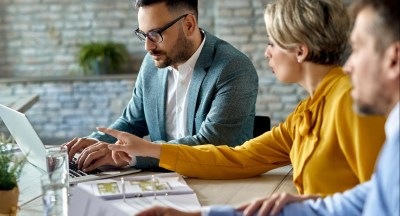 How 365 Mechanix Supercharged Stoneink's Collection Process
Stoneink is a Sydney-based debt collections agency that isn't afraid to take on the challenge that other agencies try to avoid. They pursue debt for their clients that has been deemed "uneconomical" by other agencies. Their determination and personalised approach have been the driving forces behind their success.
Recognising the need to streamline their operations without compromising their approach, Stoneink sought a technology solution that could seamlessly blend into their organisation whilst providing a significant boost to.
A Personal Touch in the Age of Automation
Ash Dalalchi, the CEO of Stoneink, understood the nuances of debt collection conversations. He emphasised the importance of maintaining relationships with debtors even in the face of automation: "Conversations around debt collection can be difficult, so a personalised approach was key. We wanted to show the market our way of working which really drove our success."
365 Mechanix introduced Stoneink to 365 Collect, a revolutionary solution that would automate and optimise their debt collection processes while preserving the personalised interactions that set Stoneink apart.
Empowering Efficiency Through Automation
The impact of 365 Collect on Stoneink's operations was nothing short of transformative. Key solutions implemented included:
Automated Communications: The heart of the transformation, 365 Collect automates crucial aspects of the debt collection process. From tracking payment due dates to sending payment reminders and formal demand letters, the system handles these tasks, freeing up valuable time for Stoneink's team to focus on more complex collections.
Complete Customisation: 365 Collect offers a customisable experience from dashboard design to customer communications. Each interaction with a customer is tailored to fit the specific stage of Stoneink's collections journey, maintaining the personalised touch that's central to their success.
Centralised Records: With all records, communications, and collection-related information stored in one place, team members gain a comprehensive overview of each debtor's status. This transparency empowers team members to address issues and find solutions independently, reducing the need for involvement from senior team members.
Customisable Access: Even in an automated system, human intervention is sometimes necessary. In cases where debtors don't respond to automated steps, Stoneink's consultants step in. 365 Collect allows consultants to have customised access permissions, ensuring that only authorised personnel handle critical interactions.
A Partnership for the Future
The successful implementation of 365 Collect was made possible through the ongoing partnership between Stoneink and 365 Mechanix. From the initial stages, 365 Mechanix's consultants worked alongside the Stoneink team to ensure a seamless transition. This collaboration continues, as 365 Mechanix provides access to senior technology consultants who offer guidance and innovation during regular check-ins.
Embracing Efficiency Without Sacrificing Values
365 Collect has become an integral part of Stoneink's operations, propelling them to new heights of growth and efficiency. "365 Collect is now an essential part of our business. Without this service, we wouldn't have been able to grow as fast as we would have liked. They are a talented team that can be trusted to deliver every time," affirms Ash Dalalchi, Stoneink's CEO.
In a world where automation often threatens to overshadow the personal touch, Stoneink's partnership with 365 Mechanix exemplifies the harmonious integration of technology and human values. Through this collaboration, Stoneink has achieved a delicate balance: embracing automation to optimise efficiency while ensuring that its unique, personal approach remains at the heart of its operations.